Finding value in the art market
October 3, 2016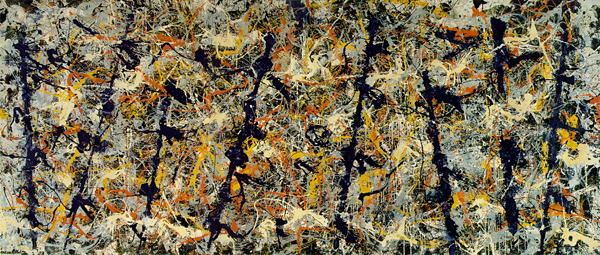 At Beaumont Nathan we are obsessed with ensuring our clients don't just buy intelligent art, but that they buy art intelligently. We see our job as to support our clients as they build museum-quality collections, albeit at the right price.
Recently we were asked to advise where we felt collectors could find 'good value' among the full array of the major 20th and 21st century artists. This was an interesting question that got us thinking about how to best identify value opportunities in a marketplace that at best is hard to analyse, and at worst downright opaque. Having given it some good thought, we decided to base our research on five key steps:
First of all we focused our attention on artists who sit in the classic 20th Century School. This was designed to avoid the volatility of the most recent emerging contemporary artists whose prices can fall as fast as they rise, and thereby mitigate risk
Next we looked for artists whose reputations within the art historical canon were well established, and whose contributions were universally acknowledged and acclaimed. In our view art critical support is the key to long term price sustainability and a great mechanism of mitigating downside risk
From this group we then focussed our attention on identifying artists whose 'brands' hadn't quite reached the level of, or been subsequently overshadowed by, some of their better-known contemporaries in their sectors of the market. Not only are prices for these artists more accessible to the majority of market players than perhaps your Bacon's, Basquiat's and Warhol's, but can benefit from additional value as appreciation of their brand develops
After this, we eliminated all artists from our shortlist for whom is was not still possible to acquire seminal works from their ouevre. From an investment perspective, not only do we believe that the very best works offer the best hedge against a possible downturn (one can be confident these pictures will be among the last to lose their value), but as the most desirable works we feel these are the most likely to perform best if things do turn upwards. Artists who had recently attracted the support of a leading gallery with global reach were also shifted up the list as such heavyweight support can only catalyse price growth
Finally, and perhaps most critically, we then ensure that our collectors genuinely like, appreciate and understand any artist they select from our shortlist. We insist that 'if you don't love it, you don't buy it', regardless of the investment potential. Art is not a stock or a share, and we see its enjoyment as an object of great aesthetic value as greatly superseding its value as an investment asset
Ultimately our rationale rests on the single assumption that fundamental critical acclaim trumps current market trend. Over time brands are made and lost, and continuing shifts in the tides of attention can increase and decrease an artist's profile popularity alike. Death, major museum exhibitions and retrospectives, high profile acquisitions (institutional or private) and high profile critical support (perhaps by a leading gallerist spotting an opportunity) can – and do – all add to an artist's currency in the marketplace. We encourage our clients to be aware of these short term fluctuations – perhaps try and ride them if they can – but with one eye firmly on the long term horizon and what history will ultimately decide deserves to be prized or notSo what were our conclusions…? Where is the smart money heading this year..? Which artists make up Beaumont Nathan's 'hot tips' for 2017….?
We would be delighted to share our findings with you, so for more information please do feel free to get in touch.