Welcome to the Summer Season: What's On
May 26, 2016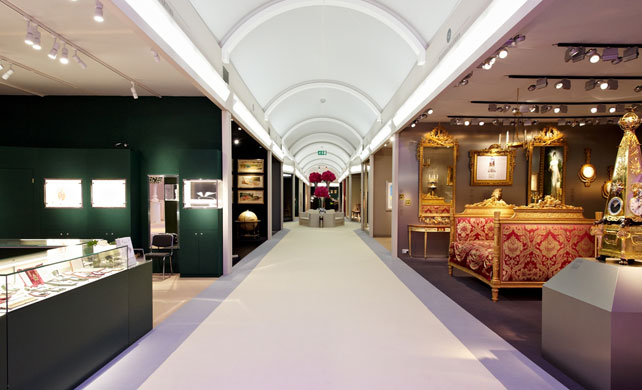 The London summer season is nearly upon us and we are all hugely excited about what is in store. Our team have selected a few of their personal highlights for when the circus rolls into town:
Our pick of the fairs is as ever the hugely sophisticated Masterpiece London held in early July at The Royal Hospital in Chelsea. The fair draws collectors, curators and designers from around the globe to view (and sometimes even purchase) exceptional works of art spanning 4,000 years of art history. In our view, the sheer breadth of what is on offer makes it well worth a visit, as whatever your kick, be it antiques, books or fine art, there's something for you. Also make sure to check out the pop-up Le Caprice restaurant -if last year is anything to go by, you'll be in good company.
Our pick of the London shows opening up this summer has to be the fabulous Danny Katz's 'True and Pure' exhibition at his gallery-come-mansion on Hill St. The exhibition features drawings and sculptures from life by Frank Dobson and Eric Gill and runs until the 24th June. These images superbly display the prolific draughtsmanship of 20th century British pioneer Dobson in its full glory, whilst smartly complementing it with the contemporary reference of Eric Gill's work on the female nude. The exhibition comprises over 30 drawings and sculptures in a variety of different mediums and materials. Don't miss it.
Finally, also make sure to see all the offerings at the sales at the major auction houses coming up in late June. Even if you are not in the buying mood these sales always make for an excellent use of a morning or afternoon on the weekend. Head to Christie's if for no other reason than to catch a glimpse of the rare and important Ruben's of Lot and his Daughters. We saw it in New York and can confirm its brilliance