Artist in Focus: Richard Serra
April 4, 2016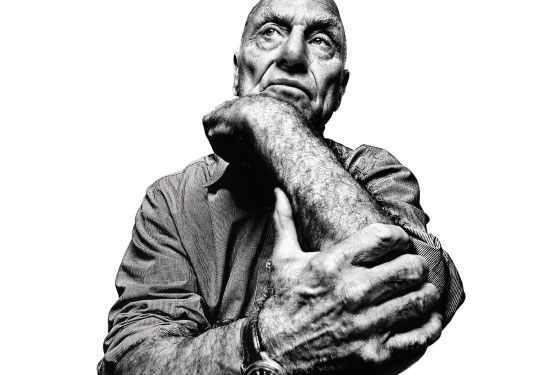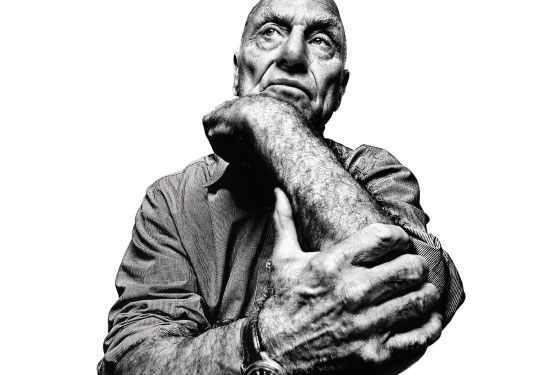 Richard Serra (b.1939) is one of the most influential American sculptors and draftsmen of the 20th century. His works are typically performed on a monumental scale using a range of dark materials such as moulded latex rubber, torn and scattered crumpled pieces of sheet lead, and splashed molten lead. By the end of the 1960s Serra began to be primarily concerned with the cutting, propping or stacking of lead sheets, rough timber, etc., to create large structures supported solely by their own weight. His works are often so large that galleries do not have the space to accommodate them. They have a very strong physical presence and are often on an industrial scale, requiring teams of technicians and engineers for their installation.
Since 1972 Serra has also created large-scale 'installation drawings', as he describes them, in charcoal, tar or paint-stick on canvas, paper or steel. Drawing for Serra has always played a crucial role in the artist's process of investigation, employing innovative techniques, unusual media, monumental scale, and carefully conceived relationships to surrounding spaces. Like Serra's sculpture, these works intervene physically in their environment.
Serra's market is currently fairly robust with highest prices achieved for his best known, but rare, monumental sculptural work in corten steel. Serra has been a prolific draftsman since the 1960s and these works appear more frequently at auction and have a well-established market in the $400,000-600,000 range.