Newsletter November 2015: What's On
October 29, 2015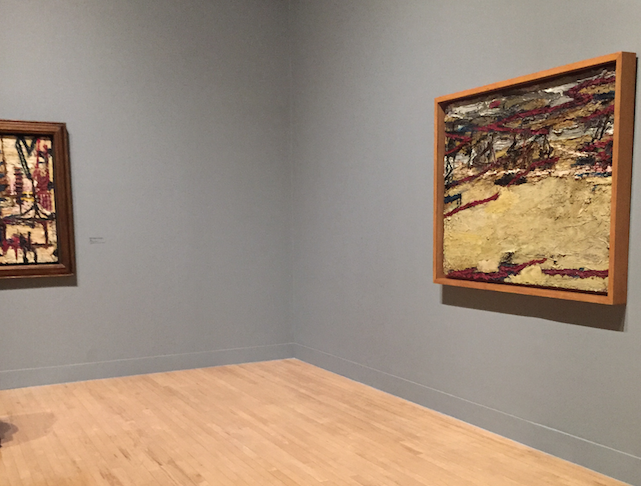 As we head further into the autumn season, the focus of the artworld shifts to New York for the November sales. With the first auctions taking place next week there is still plenty of time to see the fantastic shows currently open in London. The National Portrait Gallery is showing a large body of works by Alberto Giacometti, the celebrated 20th century sculptor, including paintings, drawings and sculptures. Giacometti: Pure Presence is open until 10th January 2016.
In Mayfair, Marlborough Fine Art is showing a selection of recent works by Frank Auerbach, to coincide with the brilliant retrospective that recently opened at Tate Britain. Marlborough's show is open until 21st November, with the Tate show remaining open until March next year.
Across the pond, the hotly anticipated Taubman Collection Sale hits the block at Sotheby's. The collector, businessman and philanthropist A. Alfred Taubman built up a rich and wide-ranging collection, of which the impressive Masterworks and Modern and Contemporary works will be offered for sale next week.
For a break from the marathon of auctions, head to the newly refurbished Whitney Museum in Greenwich Village to see Frank Stella: A Retrospective, which surveys Stella's prolific output from the mid-1950's to the present. This exhibition runs from October 30th until the 7th February 2016. Also of note is MoMA's Picasso Sculpture exhibition, the first museum exhibition for nearly half a century to focus solely upon Picasso's innovations in the medium, with particular emphasis upon his use of materials and processes. The exhibition is open until the 7th February 2016.
Further uptown, The Frick Collection is currently showing an elegant exhibition dedicated to Andrea del Sarto and his workshop. Nearly fifty drawings are presented from major global institutions in the first major monographic exhibition on this artist ever presented in the United States. This show is open until 10th January 2016.