Sotheby's Evening Sale – The Chariot Of Fire
November 11, 2014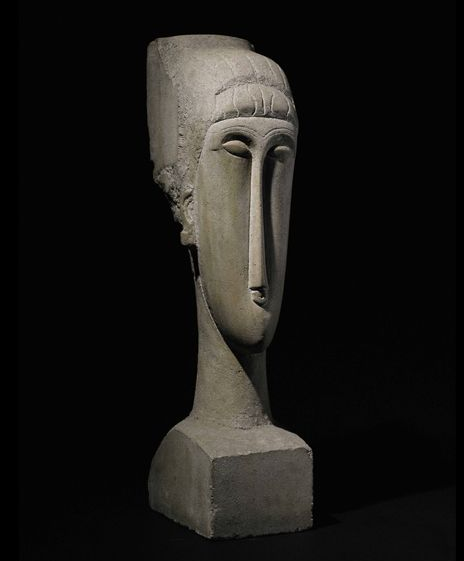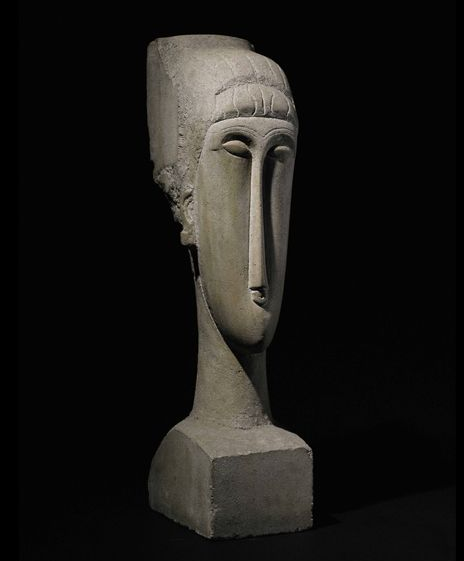 By Judd Tully for Blouin ArtInfo – November 5th 2014
Turbo-charged by two 20th-century sculpture masterworks, Sotheby's Impressionist and Modern evening sale racked up a record $422,110,000, the firm's highest tally in its long history.
That said, 15 of of the 73 lots offered failed to find buyers for a so-so buy-in rate by lot of 21 percent. The result came close to the high end of pre-sale expectations pegged at $315.3-423.1 million, though those estimates do not include the steep and stepped buyer's premium rated at 25 percent up to and including $100,000, 20 percent up to and including $2 million and 12 percent of any amount over $2 million. Forty-five of the 58 lots sold made over a million dollars and of those, five exceeded $20 million. Tonight's results impressively eclipsed last November's $290.2 million tally where 52 lots sold.
The evening got off to a buoyant start with (lot 1) Barbara Hepworth's powerful bronze from 1970, "Makutu" that sold to London art advisors Beaumont Nathan Fine Art Ltd for a torrid $1,565,000 (est. $600-800,000). It started the big evening for sculpture and as described by Beaumont Nathan director Hugo Nathan, "Hepworth is one of the British artists who's becoming more established as an international artist and the prices change."
Buying hunger continued with (lot 3) Pablo Picasso's celebratory, large-scale post-war nude, "Femme allongee," from June 1946 that made $5,989,000 (est. $2-3 million). New York dealers Christophe van de Weghe and Alberto Mugrabi were among the posse of underbidders. It hailed from the estate of the late Swiss dealer/collector Jan Krugier and originally came directly from the Picasso estate and heir Marina Picasso, who Krugier assiduously counseled following the artist's death in 1973.
Surrealism proved its mettle early on with (lot 4) Rene Magritte's strange (as in riotously phallic but compelling) still life "La Folle du logis," from 1948, that brought $701,000 (est. $400-600,000); Cubism made a brief appearance with (lot 5) Juan Gris's handsome, table top composition, "Compotier et fruits sur un gueridon," from 1917, that fetched $1,685,000 (est. $700,000-1 million). Swiss dealer Robert Landau was the Magritte underbidder to US winner David Rogath.
The first up of the mega-lots came early in the sale (lot 8), the exquisite and rare Amedeo Modigliani carved stone "Tete," from 1911-12, that visually ranks as one of the more beautiful objects of the season, sold to an anonymous telephone bidder for an artist record of $70,725,000 (unpublished est. in excess of $45 million). It was one of eight works financially guaranteed by Sotheby's, so there wasn't much drama whether it would actually sell, just for how much. Bidding opened at $38 million and didn't stop until the $63 million hammer price, before premium. The price surpassed the previous mark set at Sotheby's New York in November 2010 when the oil painting "Nu assis sur un divan (La belle romaine)," from 1917, made $69 million. Another example shocked the market in June 2010, when a slightly smaller "Tete" (25.2 inches) sold for a then record €43.1/$52.3 million at Christie's Paris. The pre-sale estimate for that work was €4-6 million. The current example, at 28 ¾ inches high, is considered the finest remaining in private hands and one of some 27 limestone sculptures Modigliani carved at his open-air studio in Montparnasse.
The artist lit the group, initially conceived as a decorative frieze, with candlelight, making for a kind of ritualistic theater. It is believed the angular and elongated features of the head were inspired by the Russian poet Anna Akhmatova, as well as references to Egyptian antiquity. The stone was scavenged from construction sites around Paris and Modigliani carted them in a wheel barrel back to the studio he shared with Brancusi. The sculpture was first acquired directly from the artist 1912 by the British artist Augustus John and kept with his family until 1955, when it entered the secondary market. Another stone head John acquired is now in the Solomon R. Guggenheim Museum.
"It is one of the two or three best of his sculptures," said Kenneth Wayne, a Modigliani expert who watched the record made. "Modigliani sold it for around 200 francs, so it's gone up a little bit."
Worth repeating, it was a big and almost unprecedented evening for sculpture as another rarified entry, Alberto Giacometti's sensational "Chariot" in painted bronze from a 1951-52 cast, sold for $100,965,00 (unpublished est. in excess of $100 million). The 57 inch high sculpture, the only painted version in private hands, featuring a reed thin female figure poised on a chariot platform and heightened by oversized wheels that rest, seemingly precariously on two carved wood blocks, has been in a private collection since 1973, when it was acquired by an anonymous collector and virtually hidden from public view for decades. The big question coming into the sale was how high the Chariot could fly, and whether it could break the Giacometti auction record set at Sotheby's London in February 2010, when "L'homme qui marche I," more popularly known as Walking Man, from 1960, sold to billionaire Lily Safra for £65,001,248 /$104.3 million, at the time the most expensive work of art to sell at auction. Like the Modigliani, it too had inspired roots from antiquity in the guise of the 5th-century B.C. Charioteer of Delphi. But tonight, the competition as it were consisted of a single telephone bid of $90 million, confounding some experts who expected fireworks.
"One bidder in the world for this?" exclaimed Thomas Seydoux of the international advisory group Connery Pissarro Seydoux. "It just seems crazy. It's so much better than Walking Man!" The sculpture was guaranteed for an undisclosed amount, making it difficult to know whether Sotheby's won or lost money on its bet. Incredibly rare, another version from the edition of six, but not painted, sold back in 1984 at Sotheby's for $1.3 million hammer. Tonight's Chariot ranks as the seventh most expensive art work to sell at auction, trailing a Francis Bacon triptych, Edvard Munch's Scream, two works by Pablo Picasso, Giacometti's Walking Man, and Andy Warhol's Silver Car Crash. It's quite a fraternity.
"The market has reappraised sculpture," said Simon Shaw, Sotheby's head of Impressionist and Modern art in after sale comments, "and sculpture now rivals the top prices for any art works."
As an antidote to the Modern, Impressionism was uncharacteristically in strong supply with three first-rate Claude Monets sourced from a private American Collection that overall made $61.9 million.
"Sous les peupliers" from 1887 (lot 28), originally in the collection of Chicago's trailblazing art fanciers Bertha and Potter Palmer, who were advised by the artist Mary Cassatt, sold for $20,325,000 (est. $12-18 million), while the luscious garden scene (lot 29), "Alice Hoschede au jardin," from 1881, featuring the artist's younger lover relaxing amidst a sumptuous garden, realized $33,765,000 (est. $25-35 million).
It was an especially satisfying evening for the often drought stricken Monet market as the sun dappled "Eglise de Vernon, soleil," from 1894 (lot 30), depicting a charming town dominated by a gothic church laid out along the reflected Seine, brought $7,781,000 (est. $7-9 million). All three sold to anonymous telephone bidders.
Though hardly a masterpiece by any measure, the appearance of a full-scale Vincent van Gogh painting at auction is an event onto itself, as demonstrated by the lovely and wildly decorative (lot 17) "Nature morte, Vase aux marguerites et coquelicots," from June 1890, painted just weeks before the artist's suicide in the nearby fields of Auvers. The 26 by 20 1/8 inch oil sold to Sotheby's Beijing-based client services specialist Jen Hua for an astronomical $61,765,00 (est. $30-40 million). She bid on behalf of a private Asian collector. It was underbid by seasoned New York private dealer Nancy Rosen, who also took bids from her cell phone.
Remarkably, or so it seems at this latent stage of a still surging art market, the painting bought in the last time it appeared at auction, at Christie's New York in November 1990, the official date of the demise of that booming market. It carried a pre-sale estimate of $12-16 million.
Sotheby's had a surprisingly large roster of works that previously bought in at auction, a sure sign of market confidence on the side of sellers.
That was the case of (lot 32) Joan Miro's lively and buzzing "Oiseau, insect, constellation," from 1974, that sold for $2,285,000 (est. $2-3 million). It bought in Christie's London in June 2011 against a then unobtainable estimate of £2-3 million. Another phoenix lot offering (lot 54), Edouard Manet's impressively costumed "Polichinelle," from 1873, came back to life at $3,525,000 (est. $1-1.5 million), after failing to sell at Christie's New York back in May 2005 against a $2-3 million estimate.
It was also an opportune evening to gauge the strength of the Picasso market as 15 works were offered, in various sizes, periods, and importance. A rambunctious (lot 38) "Baigneuse au ballon," a 13 ¼ by 9 3/8 inch pen and ink on paper from 1929 and part of the trove of works from the Sao and Pierre Schlumberger Collection made $1,205,000 (est. $1-1.5 million).
On the late and swashbuckling side, Picasso's (lot 31) "Tete d'homme a la pipe," from 1969, a medium sized example of his musketeer series at 38 by 25 ½ inches, sold for $4,421,000 (est. $4-6 million) and (lot 22) "Homme assis," a somewhat larger example from 1969 at 51 by 38 inches, sold to New York dealer Jose Mugrabi for $11,365,000 (est. $8-12 million.) Fourteen of the 15 Picasso works offered managed to find new homes, a stellar performance by ay standard.
The Impressionist and Modern evening action resumes at Christie's on Wednesday.
Original Article: Blouin ArtInfo