Newsletter November 2014: Artist In Focus
November 6, 2014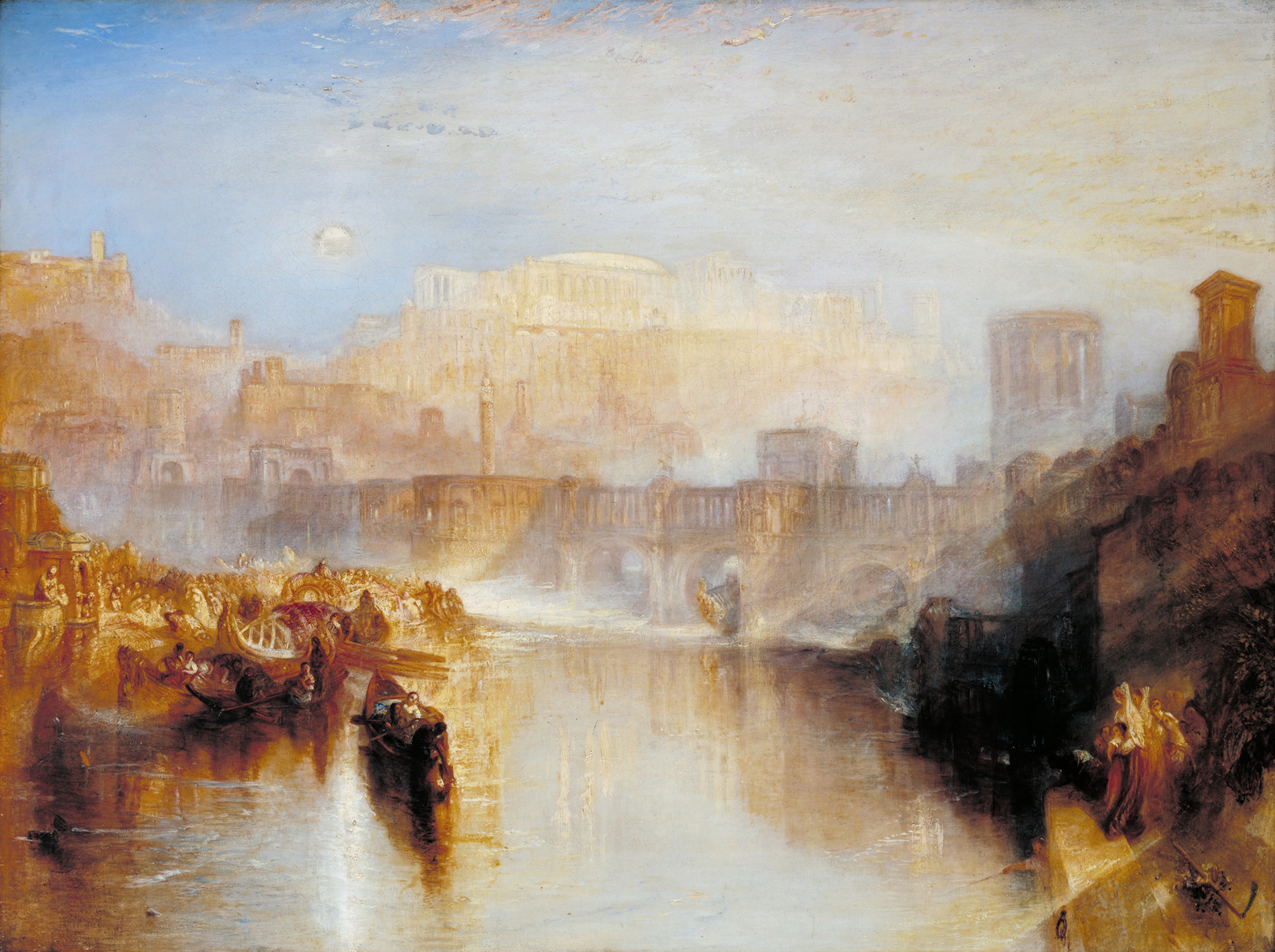 J.M.W. Turner (1775-1851)
Considered Britain's greatest painter, Turner was a prodigy who combined the traditions of the Old Masters, modern techniques and his virtuoso talent to define an age. His landscapes and seascapes are dramatic, violent, romantic and beautiful.
Lionized in his lifetime, Turner has been immortalized ever since. Recent exhibitions have either sought to highlight Turner as the heir to the great Old Masters, such as Claude and Rembrandt, or depict him as the father of modernism, and the forbear of Monet, Whistler, and most recently Cy Twombly. However, he is currently the subject of a major exhibition that focuses entirely on his late work.
Turner is also the subject of a major feature film directed by Mike Leigh and starring Timothy Spall, which has just recently hit the cinemas.
The Work
Turner is best remembered for his late paintings, with their thickly applied paint and dramatic light effects. However, his earlier work is more serene, applying the italianate light of Claude Lorrain to create a bucolic idyll in the English Countryside. A lifelong passion for the sea is evident in his work, its power and drama forming the backdrop for some of his most famous paintings. He travelled extensively, and his subjects vary from the drama of the Alps to the splendor of Europe's great Capitals. He was also a virtuoso painter in watercolour, famed for the simplicity of his compositions and the complexity of his technique.
The Market
Although a prolific artist, Turner bequeathed all his remaining works to the British Nation upon his death in 1851, and his works have become more and more scarce ever since. Very few important paintings remain in private hands, and the market tends to revolve around his watercolours, which appear both at auction and privately with some regularity. One of the greatest of these, The Blue Rigi, appeared at auction in 2006, selling for nearly £6 million to a private collector, before being bought by the Tate.
The last great painting to appear at auction was Modern Rome, of 1839, which was acquired by the J Paul Getty Museum for around £30 million in 2010. Its pendant, Ancient Rome, is coming up for sale at Sotheby's in December, with an estimate of around £20 million. Will it be bought privately, or will it also find a permanent home in an institution?
Late Turner – Painting Set Free is currently on show at Tate Britain until 25 January 2015
The Clore Gallery at Tate Britain houses over 300 paintings and thousands of works on paper, the majority bequeathed by the artist upon his death in 1851.
Mr Turner was released in cinemas on October 31st
If you would like more information on buying and selling work by JMW Turner, please contact us at: art@35.176.144.116