Newsletter July 2014: Artist In Focus
July 17, 2014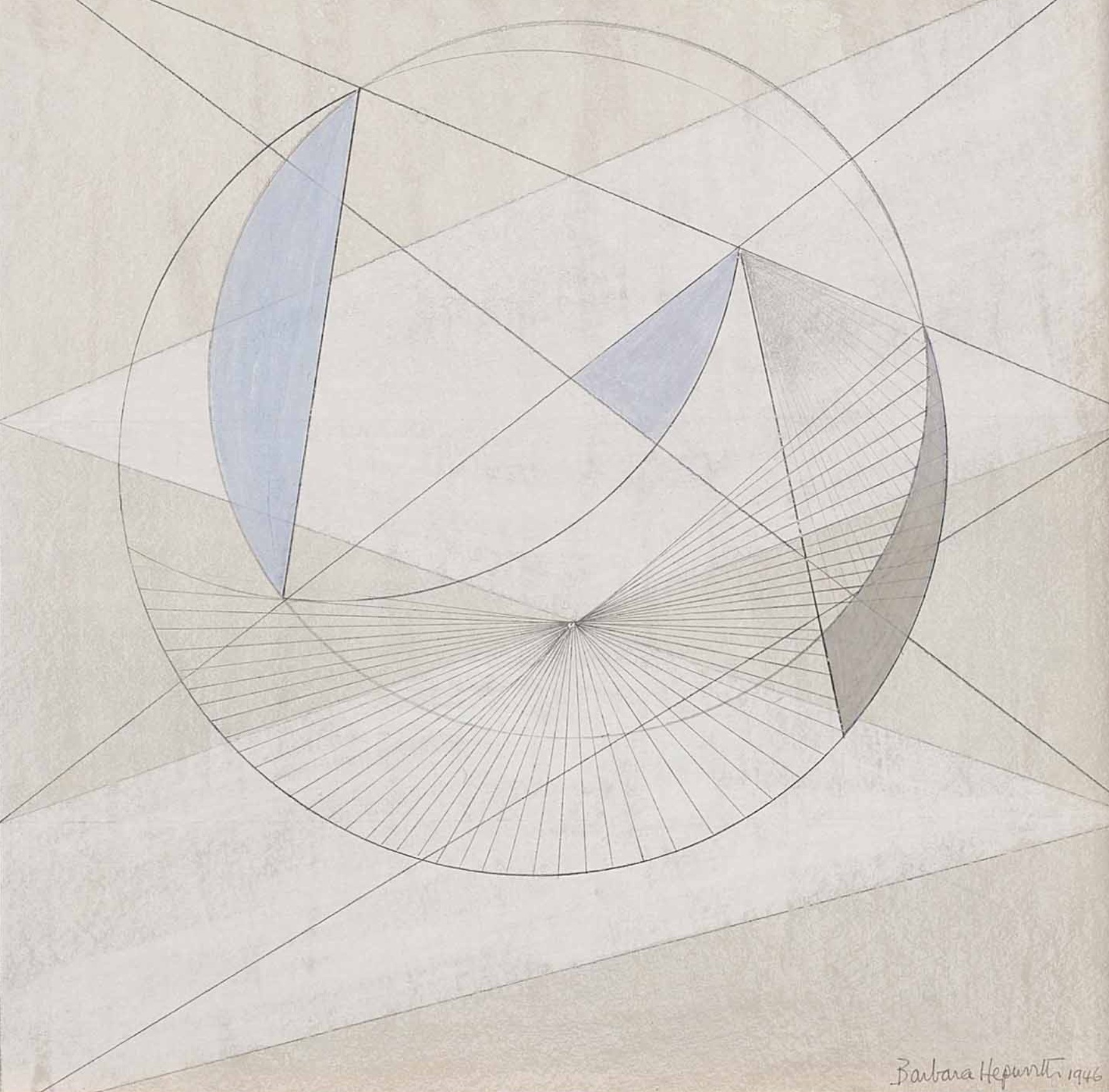 Dame Barbara Hepworth 1903-1975
Alongside Henry Moore, Barbara Hepworth is considered Britain's greatest sculptor. By 1932, the year she produced the first of her 'pierced' sculptures, she had formed a close relationship with Ben Nicholson, and the couple spent much of the mid-1930s in Paris, meeting with Brancusi, Picasso, Arp, Kandinsky and Mondrian amongst others. Nicholson and Hepworth were married in 1938, and first visited St Ives in Cornwall at the outbreak of war a year later. In 1949, the year the Tate acquired their first of her sculptures, Hepworth bought Trewyn Studio in St Ives, where she lived and worked until her death in 1975.
Her Work
Barbara Hepworth is best known for her pierced abstract sculptures, initially carved in stone and wood, and later cast in bronze. Varying from sinuous curves reminiscent of Henry Moore, to the more geometric forms of Nicholson's constructions, her sculptures range in size from the monumental to the small-cast bronze editions of her later years. Hepworth also produced a large number of paintings and drawings; often lyrical and abstract, they also include a body of figurative work, including the studies of surgeons which she prized so dearly.
Her Market
Barbara Hepworth benefitted from a strong collector base throughout her lifetime, and enjoyed international renown from early on in her career, particularly in America. In fact, MoMA acquired its first work by Hepworth, Discs in Echelon, in 1936, some 14 years before The Tate purchased its first of her works.The market for Hepworth's work continues to enjoy a truly international following, and her prices have remained strong. As the market for Modern British art has strengthened, so she has been at the forefront of those auctions.Her monumental Figure in a Landscape of 1960 appeared at auction in June this year; making £4.1 million, it almost doubled the previous record achieved last year for Curved Form, 1961. In the same Christie's sale, the second highest auction price for a Hepworth marble sculpture, and the second highest price for one of her paintings were also recorded.
The Barbara Hepworth Museum and Sculpture Garden features a permanent display of the Artist's work, housed in her Trewyn Studio home in St Ives, Cornwall.
If you would like more information on collecting Modern British Sculpture, please contact us at: art@35.176.144.116