Newsletter June 2014: Artist in Focus
June 18, 2014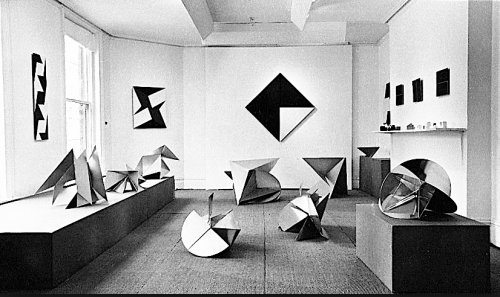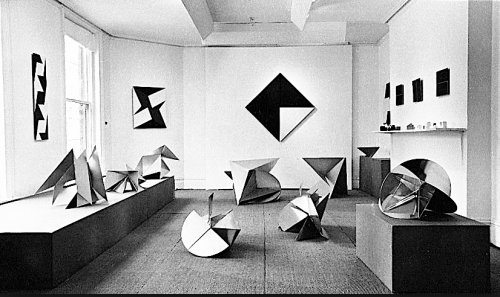 Lygia Clark 1920-1988 (Brasilian)
Lygia Clark studied art in Rio de Janeiro before moving to Paris to work under Fernand Léger in 1950. As part of the Grupo Frente (formed in 1953) and the Neo-Concretist Manifesto (1959), Clark was at the forefront of modernism in postwar Brasil. Alongside Hélio Oiticica and Lygia Pape she created much of the geometric and conceptual language which still dominates art production in Brasil today.
Her Work
Lygia Clark is best known for her series of movable, interactive sculptures called "Bichos", (literally meaning 'creatures'). Initially obsessed with form, and latterly by participation, Clark's work always strives to break free from the constraints of established art practice. Typically working in monochrome, her series of works, first painted, then sculptural and ultimately conceptual, trace the development of avant-garde art in the latter half of the twentieth century.
Her Market
A growing international interest in Brasilian art, spurred on by major institutions in Europe and the USA, has raised both awareness and prices in this sector. In the wake of the 2012 retrospective exhibition at the Itau Cultural centre in São Paulo, the market for Lygia Clark's work has been particularly strong. The million dollar mark at auction was broken in may 2013 at Phillips, when a "Contra-Relevo" from 1959 made $2.22 million. This record was pipped soon after at an auction in São Paulo, which established the top price at roughly $2.25 million for a "Superficio Modulada''. Clark's first major American retrospective finally opened at MOMA in May this year, to unanimous critical acclaim. Within weeks, both Phillips and Sotheby's had sold "Bicho" sculptures in their Latin American Sales for over $1 million, cementing the enduring strength in Clark's market.
The exhibition Lygia Clark: The Abandonment of Art, 1948-1988 is on view at MoMA until 24 August 2014.  Clark's work will also be on show in the Royal Academy's Radical Geometry show opening on 5th July.  Her estate is well researched and managed by O Mundo de Lygia Clark.
If you would like more information on collecting Brasilian Art, please contact us at: art@35.176.144.116