Asian Collectors Give Christie's a High-Yield Night
May 16, 2014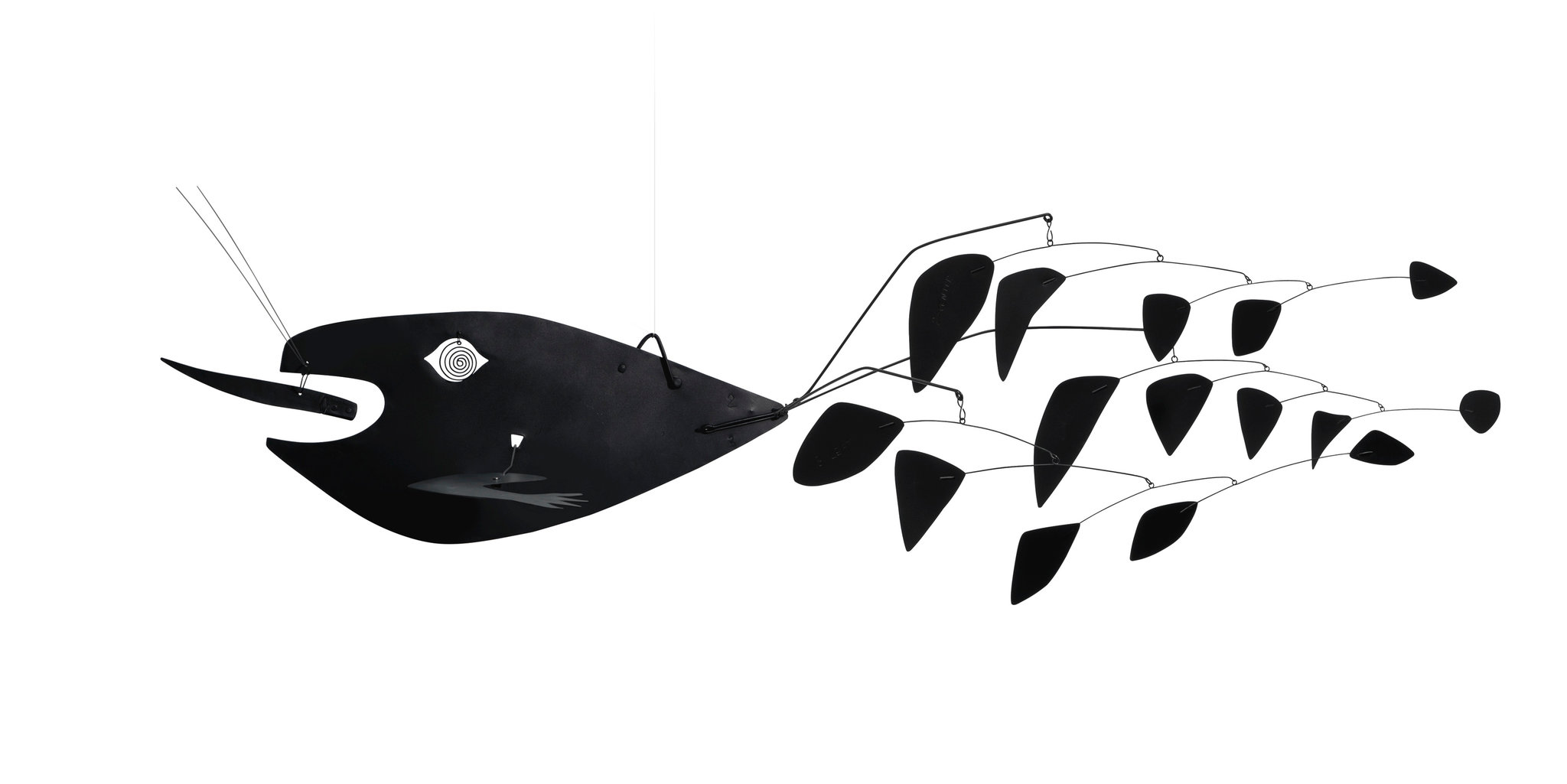 In a nearly three-hour auction of postwar and contemporary art on Tuesday night, Christie's managed to sell nearly $745 million worth of blue-chip paintings and sculptures, thanks in large part to the enormous wealth of Asian collectors.
"I think they're Hoover vacuum cleaners — they're buying everything," said Bill Bell, a Los Angeles collector who, earlier in the evening, tried to buy one of Andy Warhol's fabled images of Marilyn Monroe. But like scores of other collectors, he was beaten by Xin Li, deputy chairman of Christie's Asia, who could be seen bidding on behalf of telephone buyers; Ms. Li ended up buying half of the evening's top 10 works.
Christie's had already scored one victory on Monday night with its experimental sale of contemporary art put together by Loic Gouzer, a 33-year-old expert there. That sale — just 35 works — brought $134.6 million, roughly $10 million over the high estimate of $124 million. It left collectors feeling confident about the market.
Tuesday night's sale, however, was the highest total for a single auction, not accounting for inflation, in Christie's history, officials at the auction house said, adding that about 30 percent of the buyers were new to Christie's. Of the 72 works on offer, only four failed to sell.
The Rockefeller Center salesroom was overflowing with some of the country's more serious collectors, including Mark Fisch, a real estate developer; J. Tomlison Hill, vice chairman of the Blackstone Group; and Andrew Saul, a New York financier — all trustees of the Metropolitan Museum of Art. Also present were Laurence Graff, the London jeweler; Marc Jacobs, the fashion designer; and Eli Broad, the Los Angeles financier.
More than half the works had already been spoken for, or guaranteed, meaning either Christie's or a third party had promised the sellers an undisclosed sum in advance.
But few predicted that the top seller would be an abstract canvas by Barnett Newman. Four bidders fought over "Black Fire I," from 1961, which pairs the artist's black palette with his signature device: the zip, a feathery band of a contrasting color that defines the composition. The work, which had been on loan to the Philadelphia Museum of Art for decades, was being sold by the Daniel W. Dietrich II trust. It ended up selling to a telephone bidder for $84.1 million.
(Final prices include the buyer's premium: 25 percent of the first $100,000; 20 percent of the next $100,000 to $2 million; and 12 percent of the rest. Estimates do not reflect commissions.)
In November, the auction house scored a coup when Elaine Wynn, a co-founder of the casino empire, spent $142.4 million for Francis Bacon's "Three Studies of Lucian Freud," a triptych from 1969. Christie's sold another triptych, "Three Studies for a Portrait of John Edwards," but this one was later, from 1984. Ms. Li took the winning bid for that painting, which fetched $80.8 million, around what the auction house had predicted. The painting was sold by Pierre Chen, a Taiwanese billionaire, who is reported to have purchased the triptych privately about 10 years ago, for $15 million.
But some works went to American collectors. Larry Gagosian, beat out four other contenders for Warhol's "Race Riot," from 1964, based on news photos from Life magazine. That painting, which is said to have been sold by a family trust set up by William Acquavella, the Manhattan dealer, brought $62.8 million, over its $45 million estimate.
Laura Paulson, a deputy chairman of Christie's and an expert in its postwar and contemporary art department, took the winning bid for another Warhol, "White Marilyn," from 1962. The piece was estimated at $12 million to $18 million, and the buyer, an American, paid $41 million. It was being sold by Barbara Lee, the Boston collector who wanted to invest the money in the work of living female artists. After the hammer fell, Ms. Lee, who was sitting in second row, watching the action, said, "It's a win-win for everyone."
Jeff Koons, who is gearing up for a retrospective of his work at the Whitney Museum of American Art this summer, had his work on the covers of Christie's and Sotheby's contemporary art catalogs this week. Stefan Edlis, the Chicago collector, parted with his "Jim Beam J. B. Turner Train," a 1986 stainless-steel train, more than nine feet long, filled with bourbon. The train was part of "Luxury and Degradation," an exhibition at International With Monument Gallery in SoHo that examined shallowness, excess and the dangers of luxury. That excess, some might say, was witnessed on Tuesday when Ms. Li snapped that work up, too, paying $33.7 million, over the $30 million estimate.
There's nothing like a fish — the Chinese symbol of good luck and fortune — to turn a salesroom into a sea of superstitious bidders. And that's exactly what happened when Calder's "Poisson Volant (Flying Fish)," a 1958 mobile of a giant black fish that was expected to sell for $9 million to $12 million; Ms. Li took the winning bid of nearly $26 million.
Original article:  New York Times